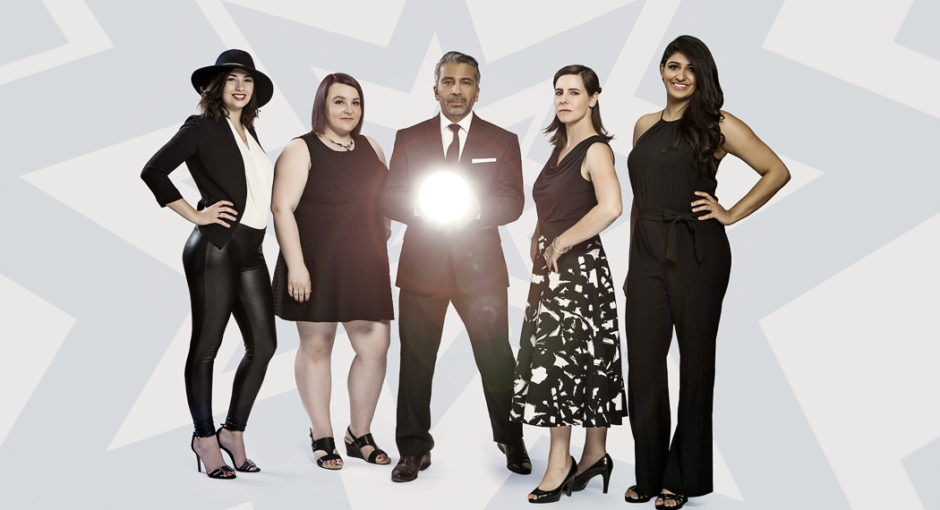 About Us
Onelight Theatre is a professional theatre company that was founded by Artistic Director Shahin Sayadi in 2002, and is based in Halifax, Nova Scotia.
Onelight Theatre develops and produces new works, tours its productions nationally and internationally, presents the works of artists from across Canada and supports the professional development of theatre artists. Onelight has been in full-time operation for more than a decade and was the resident company at Alderney Landing Theatre from 2013-2015.
Utilizing the guided, disciplined working style developed by Shahin Sayadi — Onelight Theatre develops new material based on artistic works and stories from diverse cultures and artistic forms.
Onelight is known not only for the compelling stories that it brings to the stage, but also for being at the forefront of innovative use of stage technology, digital projection, and sound & lighting design.
Onelight supports the work of emerging theatre artists through the Firestarter mentoring program, which encourages young professionals and theatre graduates an invaluable apprenticeship. This program gives a chance for upcoming artists who want to produce their own productions or found their own company to have an opportunity to work with Onelight's team.
Onelight Theatre co-presents the work of other theatre companies, hosts readings of new plays and plays in development at the annual Prismatic Arts Festival.
THE BRAINS BEHIND THE OPERATION
Shahin Sayadi Artistic Director – shahin @ onelighttheatre.com
Maggie Stewart Managing Director – maggie @ onelighttheatre.com
Raeesa Lalani Marketing and Communications Manager raeesa @ prismaticfestival.com
Kaitlin Verge Touring Manager – kaitlin @ onelighttheatre.com
---
THE BOARD
Sarah Douglas – Chair
Flora Riyahi – Vice-Chair
Kate Hamilton – Treasurer 
Miya Turnbull
Jeff Overmars
Jeff Ward 
Rhia Perkins 
---
MEMBERSHIPS
PACT (Professional Association of Canadian Theatres)
PWM (Playwrights' Workshop Montréal)
PARC (Playwrights Atlantic Resource Centre)
TNS (Theatre Nova Scotia)
PTAH (Professional Theatre Artists of Halifax)